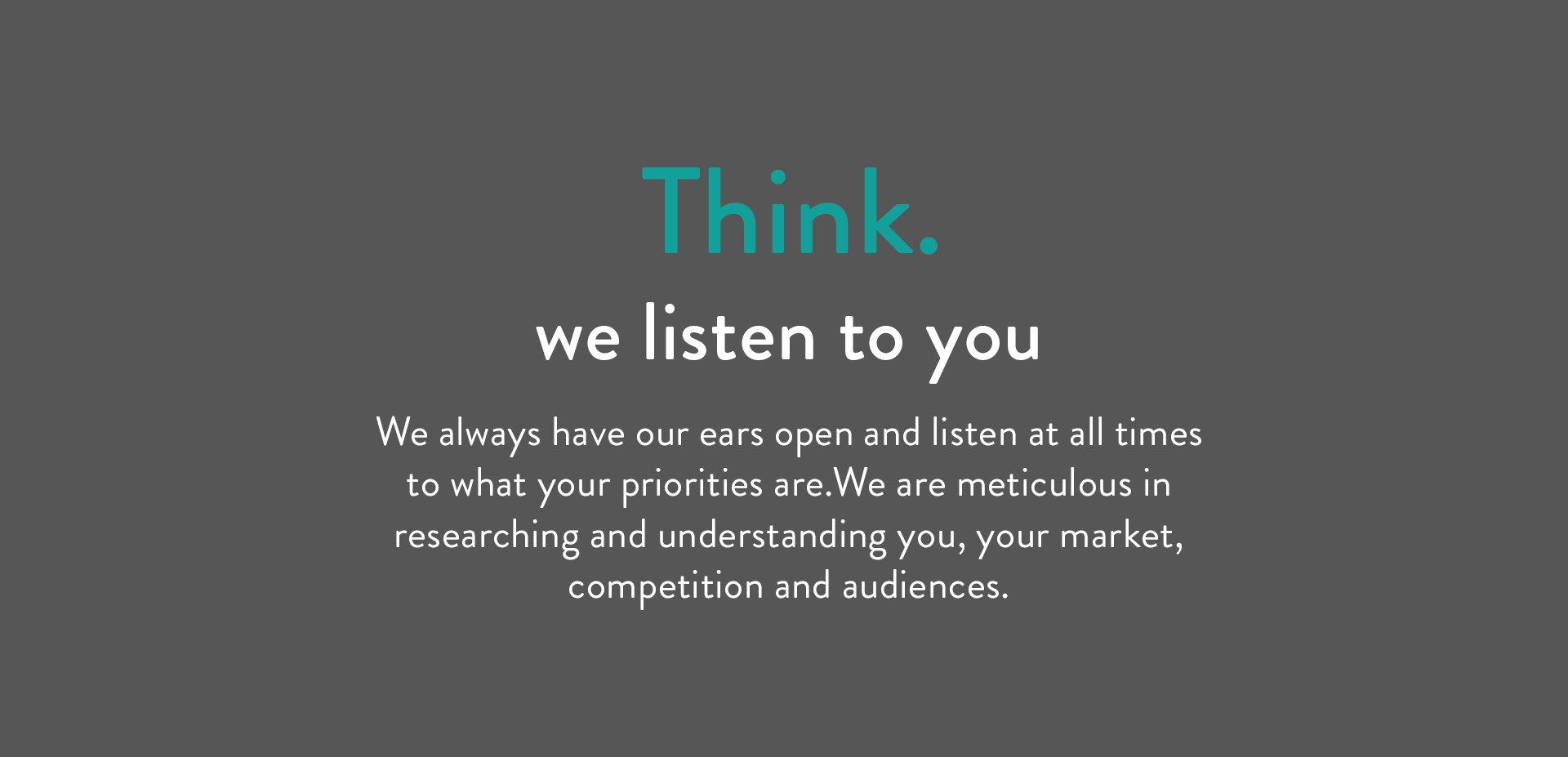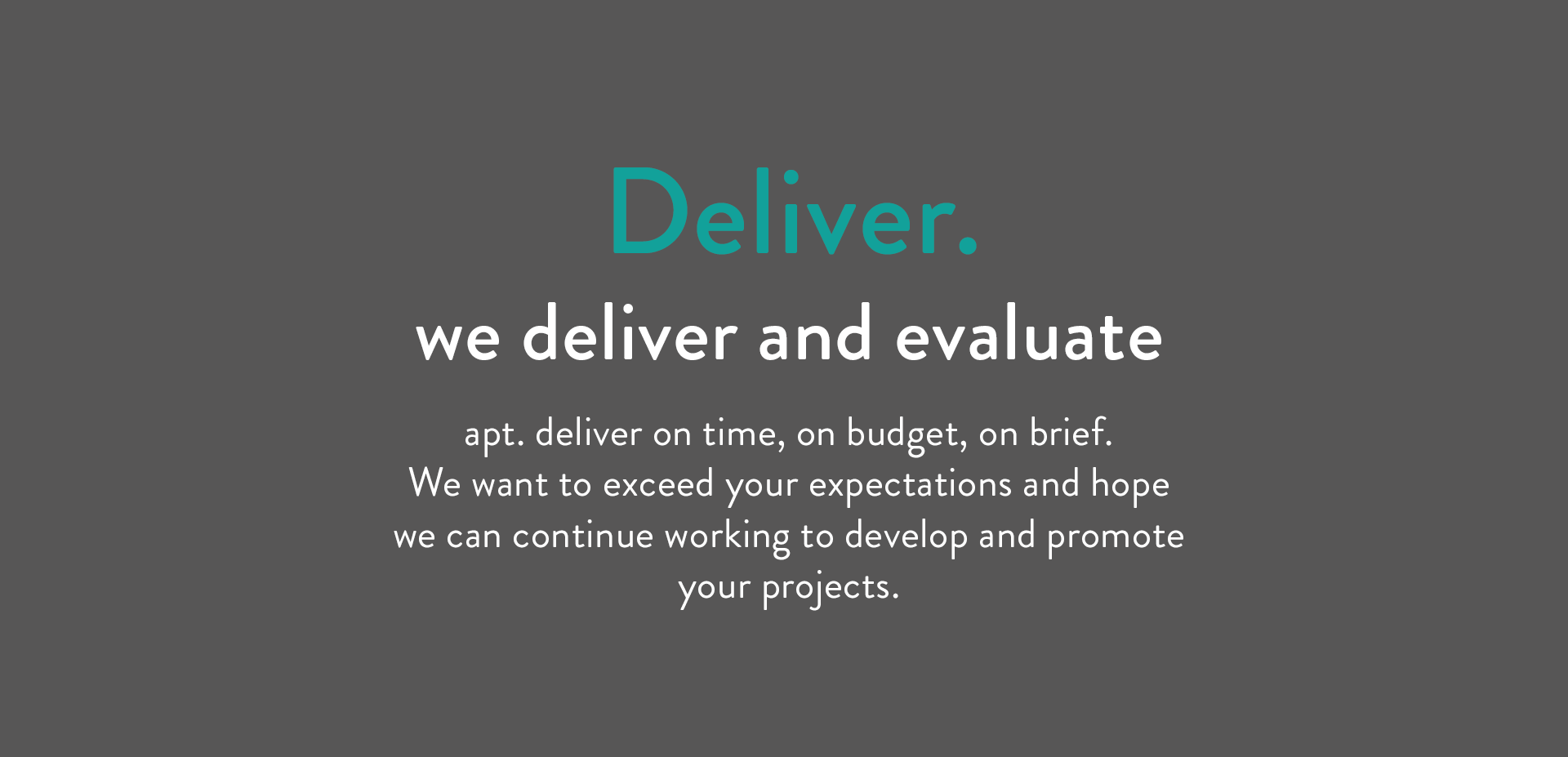 we are passionate about good design
Who we are
apt. is a multi-disciplinary design agency, working with brands and people we admire. We specialise in designing successful brands, campaigns and marketing materials.
Run by Rachael and Sarah, apt. is an experienced and talented collective of individuals who work together, using the best of our business and creative skillsets. Our business model drives down costs and brings together the most apposite skills available. Based in Liverpool's Baltic Triangle (the city's creative quarter), we have a wealth and depth of talented collaborators to work with.
For 40 years (between us!) Rachael has managed creative companies and projects whilst Sarah has been creating award-winning design. Both of us are strong, client focused project managers.
Our Services
Brand Development and Promotion, Insight, Awareness and Change Campaigns, Creative Design, Illustration, Consultation & Engagement, Copywriting, Editing, Proofreading, Schools' Workshops, Event Marketing and Merchandise, Digital, Animation, Website, Video and Social Media Plans and Management.
"Working with like-minded, client focused creatives
helps us to put together the most apt. team" – Rachael
Our clients include: 
Accuro . Alder Hey Children's NHS Foundation Trust . The BBC . North West Boroughs Healthcare NHS Foundation Trust . Cheshire East Council . The City Surveys Group . Clwydian Range and Dee Valley AONB . Denbighshire Council . Denbighshire Countryside Service . Edge Hill University . Liverpool City Council . Liverpool Clinical Commissioning Group . Liverpool John Moores University . Liverpool University . Living Streets Charity . Mersey Care NHS Foundation Trust . Natural Resource Wales . Panoramic 34 Restaurant . Pearson . Petrus Housing . Regenda Housing . South Sefton and Southport & Formby Clinical Commissioning Group . St Helens & Knowsley Teaching Hospitals NHS Trust . Tatton Park . The Walton Centre NHS Foundation Trust