Planning for Success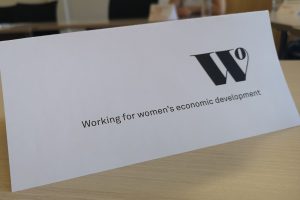 Rach and I had a lot of fun yesterday at the Planning for Success business course run by The Women's Organisation. For Rach it was a brush up on her already honed skills, but for me it was a huge leap into the world of business and finance that I've never had to think about. It's been a busy few months at apt. as we work towards taking apt. forward to become a super awesome agency.
I can't tell you how valuable The Women's Org. is as a resource for women in business. Women are still under-represented in almost all sectors, boardrooms and pay packets (earning 81p for every £1 earned by their male counterparts), so to have a place that supports and advises women on how to achieve their business goals is fantastic. This course was aimed at helping people work out how to plan their business, how to do the analysis and market research they need and how to manage the money.
What was amazing was to meet the other women all setting up or striving to set up their own businesses. We were a hugely mixed bunch, but we were all able to help one another with ideas and encouragement.
So thank you to Merseyside Enterprise Hub (and Victoria), The Women's Organisation and the lovely Janine, Karen (Karen Mary's Kitchen), Melissa (SISU) and Laura (Future 3 Architecture) for a really helpful day.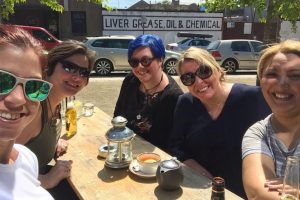 Sorry, the comment form is closed at this time.