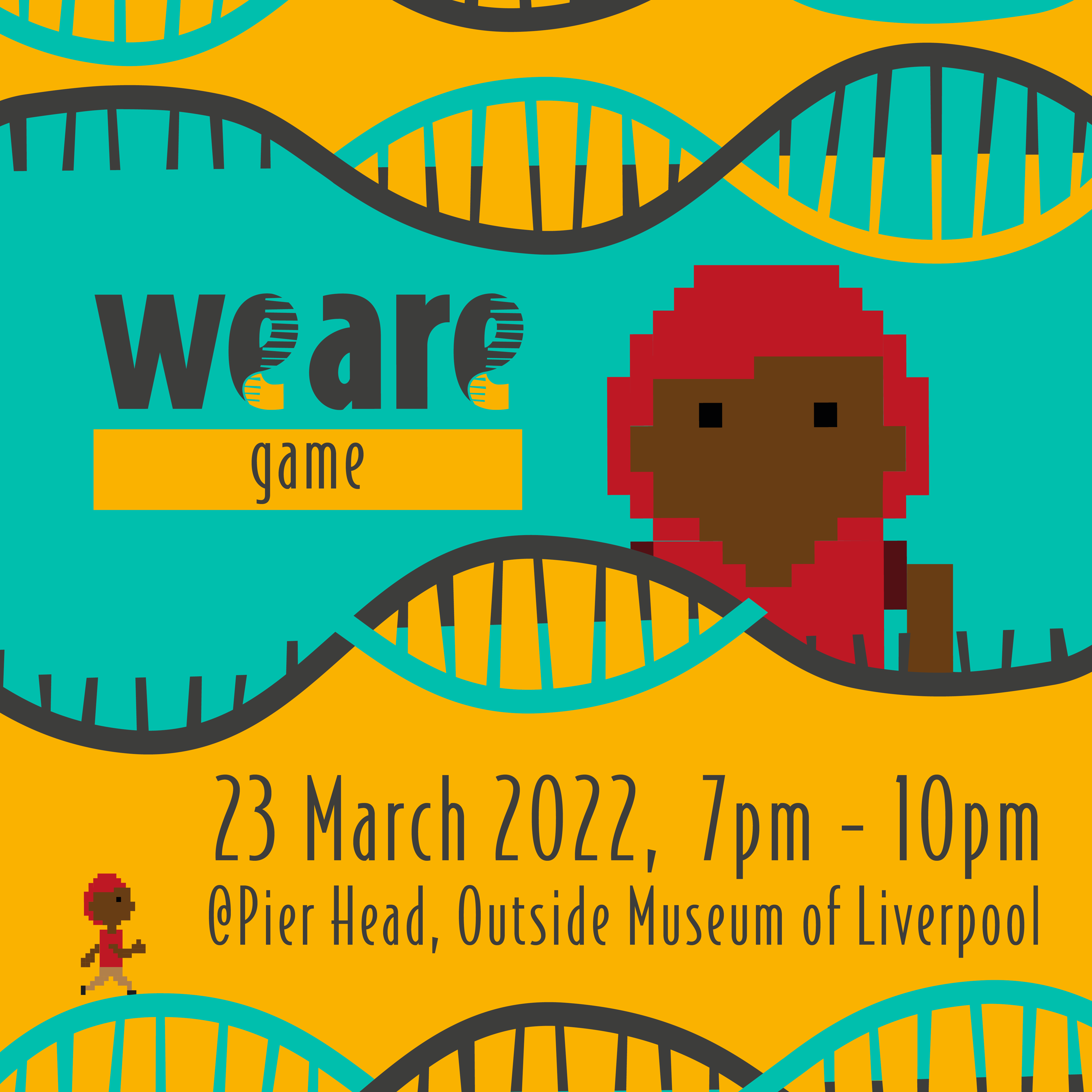 #wearegame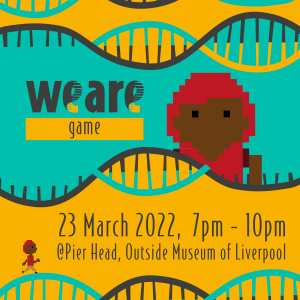 Come along to Museum of Liverpool on Wednesday 23rd March, and take part in #wearegame, a fantastic, interactive celebration of stories and experiences shared by our local communities in Liverpool over the last 2 years of the pandemic.
The #weare campaign has seen us sharing community voices city wide online, on billboards, projected on the sides of our landmarks and on the anniversary of lockdown, a giant game projected on to the side of the Museum of Liverpool. Play as one of our community figures and discover what amazing things they did during these strange times.
Working alongside the expertise of Focal Studios Ltd, who have been projecting stories and images on to some of the local landmarks, and DefProc Engineering who are creating an interactive experience to behold, we are bringing to life all the community voices we have heard. It's been a real honour working with the communities of Anfield, Toxteth and Dingle on the artwork and voices we feature, they have really shown the true spirit of community and generosity. We want to say a huge thank you to Veterans HQ, Kuumba Imani Millennium Centre, Liverpool Lighthouse and The Florrie who allowed us to sit with them, take on their ideas and ask a million questions.
#wearegame #wearescousers #weareunited
You can read more here Culture Liverpool 
Sorry, the comment form is closed at this time.